⑦

Youyang Song

Designer Youyang Song and her team at PEELSPHERE in Berlin cook fruit waste, e.g. orange and banana peels and turn algae into flexible, water repellent and highly fashionable sheets that are either translucent or resemble the looks of high-end leather. PEELSPHERE™ is an innovative material born at the intersectionality of design, material science and sustainability, with a mission to inspire a sustainable, healthy and balanced lifestyle through its quality and beauty.

The team currently works together with industry experts towards a translation to mass production. The aim is to provide a holistic material platform and sustainable solution to designers and brands and to set a trend of transforming the conventional textile industry into an innovative sustainable biomaterial industry. Material sheets of various colors and shapes as well as several products e.g. a lasercut hat made of fruit waste, will be on show during Sorry we are Trying. Biomaterials in Practice.

︎︎︎Visit PEELSPHERE
︎︎︎Visit Youyang
The designers on show represent a long term and holistic, yet step by step approach on innovating bio-cycles. Their work renegotiates the relationship of man, technology and nature and highlights the role of transdisciplinary collaborations.

The designers work within the potentials and limitations of a new (bio)material landscape and take it upon themselves to test, develop and explore applications. Some of the studios struggle with the performance of their organic materials, while others still have a (long) way to go in the process of scaling up their promising findings.

In order to gradually shift from the petroleum based production and waste systems, and bring about systemic change, they intervene at different stages of a globalised value chain.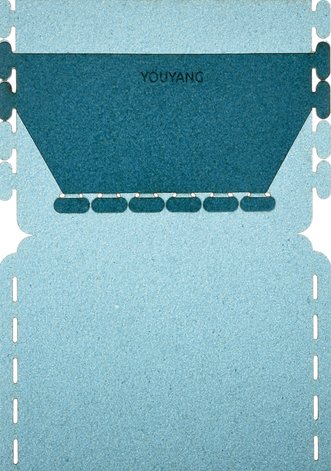 Projects:

① Designers

② References

③ Shop

④ Video

s

⑤ Documentation

⑥ Program

⑦

Archive

⑧ Exhibition

⑨

Sound

︎︎︎

Email

︎︎︎

Instagram